SPAX Kaiman Pro plank bench
bag incl. 4x joint gauge + 1x liner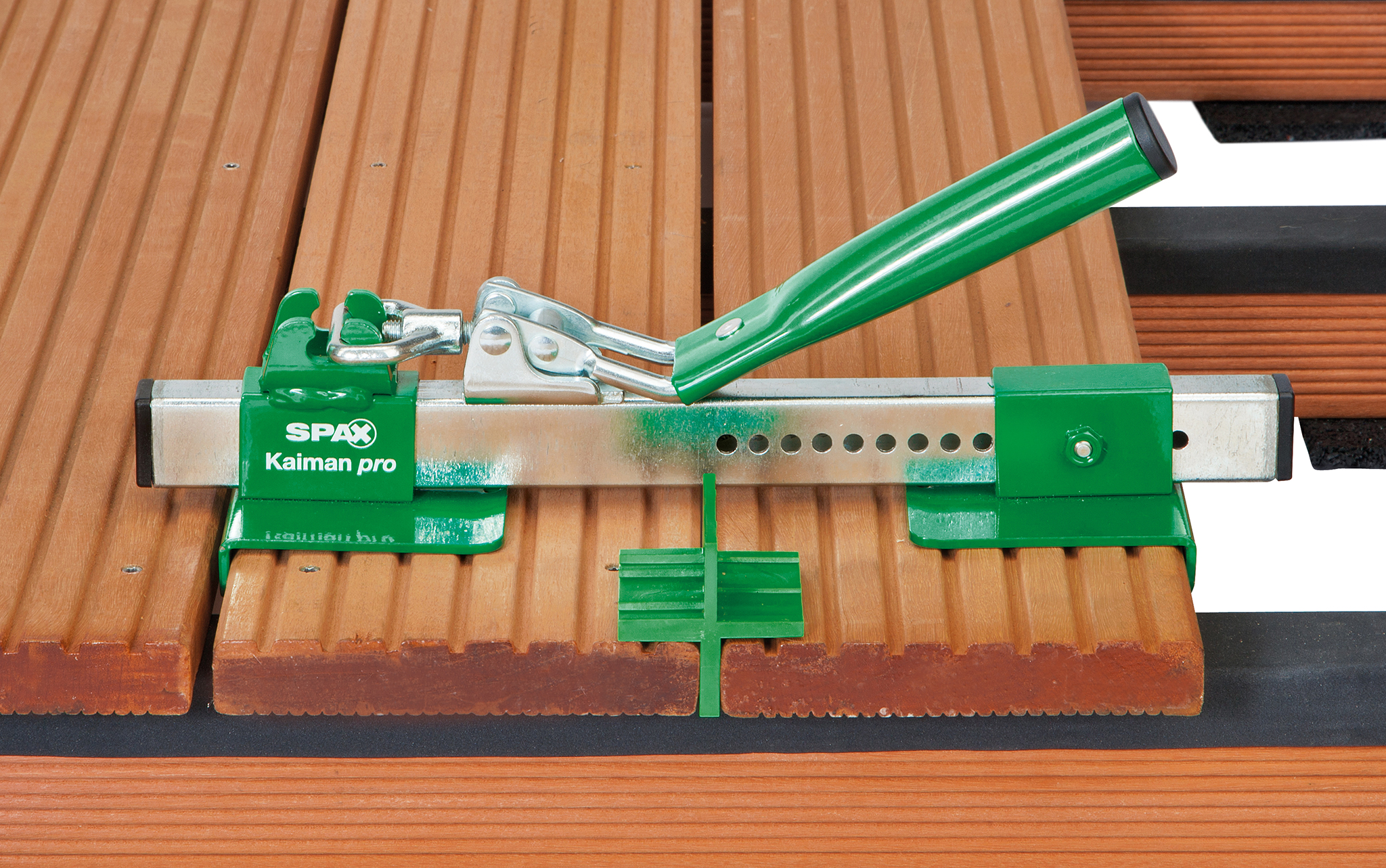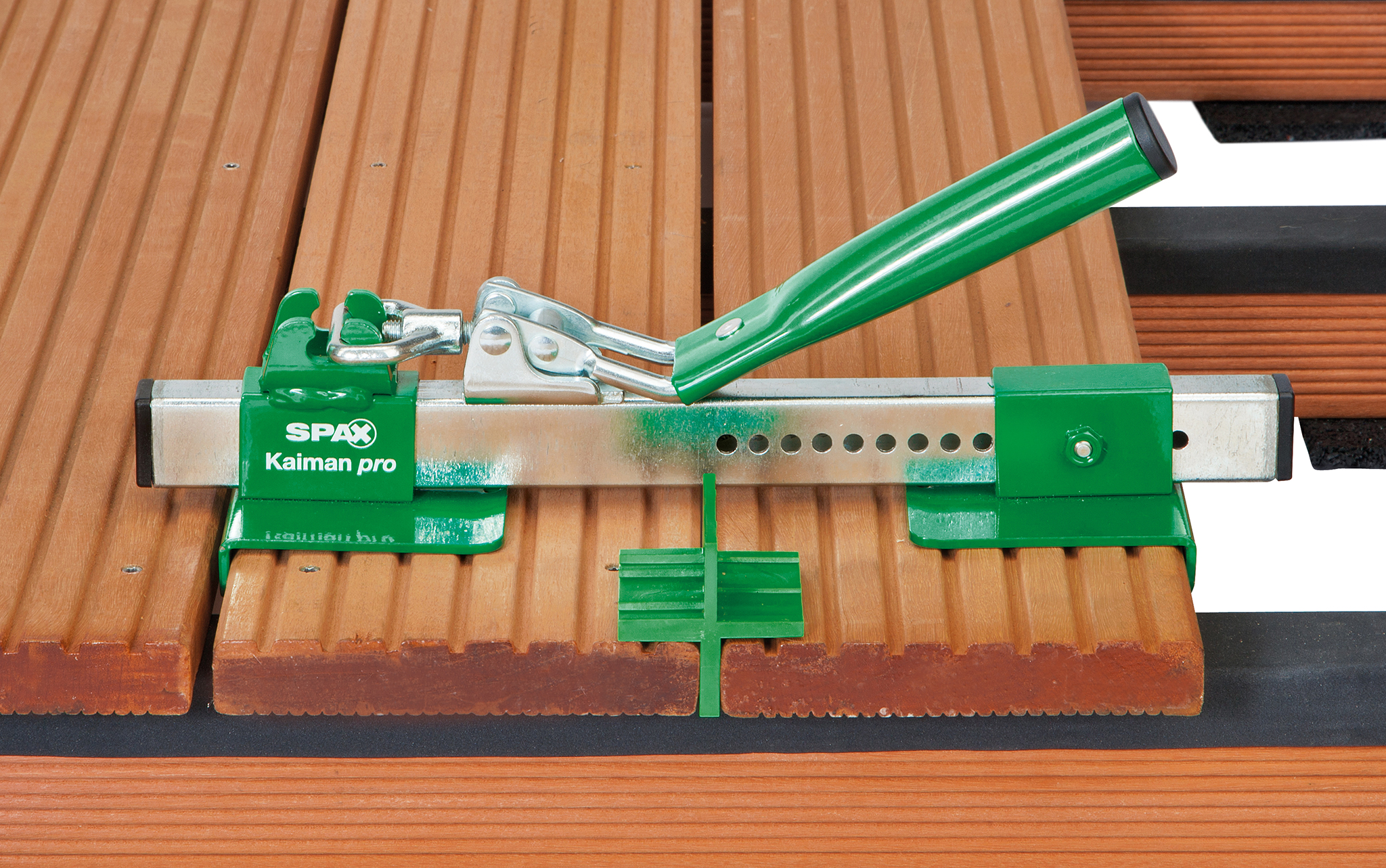 €129.00*/ Stück
€129.00* per packagaging unit
SPAX board funnel (Kaiman Pro) for easy alignment of warped deck boards

With SPAX Kaiman pro, warped planks can be bent straight again. Thanks to its patented lever principle, the lever pressure is increased 12 times. This means 30 kp (kilopond) lever pressure results in 360 kp on the plank side. In the process, the cheeks of the SPAX Kaiman pro press flat on the plank cheek. The wood retains its natural structure. Damage to the surface, as occurs when using tension straps, is avoided.
| | |
| --- | --- |
| Product number: | 80200020 |
| EAN: | 4003530241093 |
| Weight in kg: | 1.5 |
SPAX lift extension 35mm
(8 pieces/unit), Extension pieces, adaptation of height differences
Content: 1 Pack
€8.27*/ Pack
€8.27* per packagaging unit
Wood is a natural product, variations in color and structure are inevitable and properties of the natural product wood. A sample therefore does not have to match the later delivery and therefore cannot convey the overall impression of a laid area. The same applies to the illustrations on this website / web shop, these are also to be equated with the representation of a sample.